Every so often, something new comes along that's so innovative — so one-of-a-kind — that it's difficult to conceptualize. That's when a picture is worth a thousand words. Here's your first look at Monterey Motorsport Park — the next evolution in garage-condos within an exclusive car-driven community in Monterey.
Modern. Clean lines. Stone wall treatments. Entry canopies. And the rendering really doesn't do justice to the buildings. See more renderings
Tailored to Collectors and Motorsports Enthusiasts
Are these garages? Well, yes and no. You will indeed find 88 upscale garage-condos ranging from less than 700 sq. ft. to slightly more than 4,250 sq. ft. in the four-building complex. Units can be combined if you need additional space. Oversized rollup doors make access easy. The garage-condos are perfect for large and small collections, track cars, motorcycles, boats, RVs, personal storage such as a wine collection or vacation home furniture, or business materials.
But these units are far from your typical garages. Ceilings soar to as high as 25 feet. That leaves room for lofty, roomy mezzanines 14 feet above the garage floor — reachable via an interior staircase. Most owners plan to convert their mezzanine into a personal office or private retreat with large-screen TV, wet bar and more. You have to see one of these to believe it! That's what will make the garage-condos leisure-time gathering places — where you can shoot the breeze, help a buddy with a car or watch a big race or sports event.
Ideal Monterey Location
Located right off Hwy 68 near the airport, Monterey Motorsport Park will put you minutes from Mazda Raceway Laguna Seca —close to races, track-driving days and everything on the Monterey Peninsula during Monterey Car Week. Learn more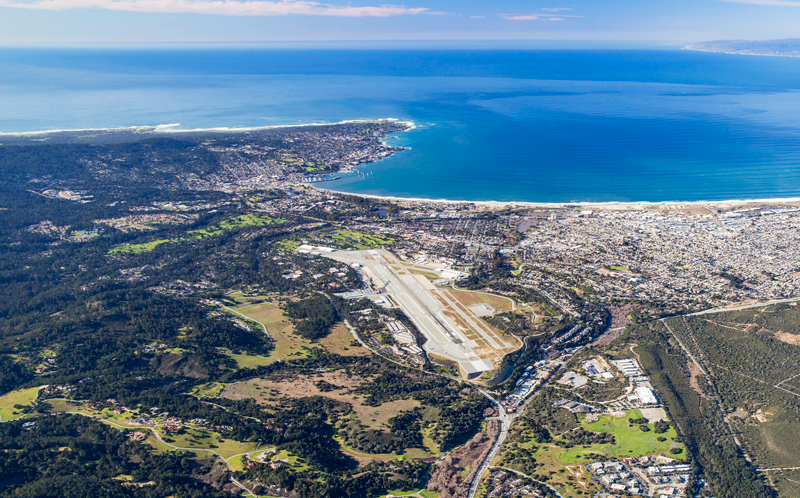 Preconstruction Is the Best Time to Buy
If you were looking at Garage Unlimited of Monterey, that project is now completely sold out! We've now begun taking reservations at Monterey Motorsport Park, and while preliminary plans are still being refined and approved, this is absolutely the best time to buy. If you want to customize a unit — take out a wall or two, install climate-control for you cars or wine collection or modify the size of your mezzanine — you need to act now. Once the city approves our plans and we start the working drawings, we'll have very little flexibility to make structural changes.
Already approximately 30% of the units at Monterey Motorsport Park are gone — yes, more than a year before the scheduled early 2019 opening. Don't wait to reserve your unit!