Exhausted from dealing with endless red tape and other obstacles required to add garage space onto a residence, car collectors and others are turning to the intelligent alternative: Monterey Motorsport Park.
It can read like a horror story. If you're an auto enthusiast with a growing car collection who's thinking of adding extra garage space onto your home, here's a word of warning from people who know: you'd better buckle up for a long ride. Even if you have plenty of land — a rarity on the Monterey Peninsula — you're looking at a frightening process full of unexpected twists and turns as you get the new garage designed, approved, and built before you'll be able to wheel your pride and joy into the space. And be prepared for a few frustrating pit stops along the way.
---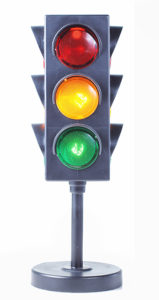 Red Light, Green Light
Your journey begins with design and approval. You'll start by hiring an architect to create drawings of what you have in mind. Hopefully, your home sits on a large piece of property. Many upscale communities have very specific setback and height requirements, as well as limits on the total amount of space allowed in attached or outlying structures on parcels of various sizes.
Assuming you have room, you'll direct your architect to design your new garage exactly the way you want it. Expect to spend a number of weeks or months and several iterations going back and forth until you have a design that meets your requirements.
Now comes the really fun part: you get to take that set of drawings to your city planning department to obtain approval. Depending on the community you live in, you may also need the approvals of an architectural review board, planning commission, coastal commission, and perhaps even the full city council. During the public review process, you'll meet neighbors you never knew existed, who will tell the planners that your garage is too big for the community, or that it interferes with their sight lines, will be an eyesore, or some other complaint that may delay issuance of your permit. The entire process can consume weeks, months—or in some instances—even years.
This will mean more rounds with the architects to make the required changes, and more meetings with the planning department, planning commission, and possibly the city council, before you finally get the green light.
Backseat Driver
Next comes the building phase. Overseeing construction on your property is a little like being a backseat driver: you know where you want to go, but someone else is driving. You might ask them to make a left turn here or a right turn there, or to speed up or slow down—but the reality is, the contractor will get you to your destination whenever he feels like it. The impact on your family life can be significant—with lots of noise, dust and frequent interruptions to check out one detail or another. Whether you like it or not, the construction team may become like members of your family—walking through your home any time they like, as if they lived there.
In addition, the costs can soar over the duration. Many "veterans" of this process advise you to take your original budget estimate and timeline, double everything, and hope you're close to the real numbers and timetable. Great!
Still one day, your garage will at last be done. You'll get the final signoff from the city, and you'll be ready to move your car collection in. But it still may not be all sunny days and breezy backroads.
Be prepared once again for an avalanche of complaints from the neighbors if you regularly start and run any 115-decibel cars in your garage. And if your cars—and the neighbors—continue to make enough noise, you may find the city back on your doorstep in a sequel to the original garage horror story.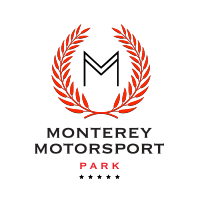 Make the Short Drive to Monterey Motorsport Park
Before you put yourself through all of this, you may want to consider taking a side trip to Monterey Motorsport Park — the next evolution in car communities built around garage condos.
Located adjacent to Monterey Regional Airport just off Highway 68 — not far from Mazda Raceway Laguna Seca — at Monterey Motorsport Park, you'll find:
88 upscale garage-condos ranging from 700 sq. ft. to 4,250 sq. ft.
24×7 access to your cars and other storage items — with controlled entry, well-lighted grounds, video in common areas, and alarms in each unit
Space-efficient mezzanines in every garage-condo that owners can customize into an office getaway or personal retreat, with wiring for cable TV, Internet service and plenty of room to work or relax
Oversized rollup doors for easy vehicle movement and a regular door for you and your guests to use
Attractive, modern designs with clean lines, stone wall treatments, entry canopies, and more — these are much more than your typical mini-storage unit
Long-term appreciation potential and tax breaks if you use your unit for business
Your Car's Home Away From Home
If your collection of classic or track cars has outgrown your garage, perhaps it's time to find them a new home — especially on the space-constrained Monterey Peninsula.
To learn more about Monterey Motorsport Park or arrange a personal tour, contact us today!