Frank Darabont is a well-known film director, screenwriter and producer who has received numerous nominations for Academy Awards, Golden Globes, Writers and Directors Guild honors, and many other awards. He wrote, produced and directed 2000 Best Picture nominee, The Green Mile, and 2007's The Mist. And he also wrote and directed 1995 Best Picture nominee, The Shawshank Redemption.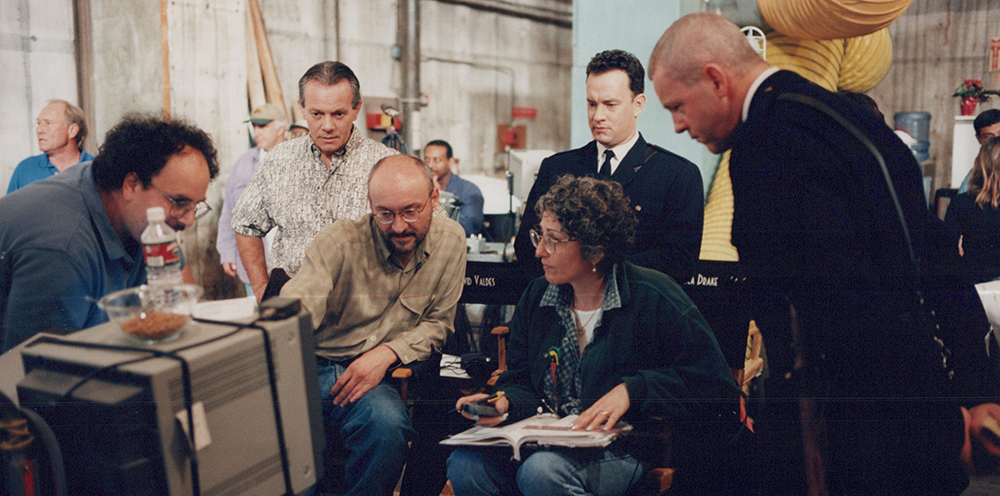 Now, Frank has scripted a new road for his car-collecting hobby and love of motorsports — and it leads to a luxury garage-condo at Monterey Motorsport Park.
Let's let the master storyteller himself tell you why he decided to become part of the Monterey Peninsula's newest, most dynamic car community.
Missing Piece of the Puzzle
I love, love, love our new garage-condo at Monterey Motorsports Park! This unit was the missing puzzle piece in our lives. No hype — it's a dream come true!

Frank Darabont
I've spent years wishing we could have our cars consolidated in one location, instead of spread all over in various storage places that were insufficient at best. (My wife's 1989 560SL came back from a local place that claims to offer "professional" car storage with rat droppings in the trunk.)
Finally, after many years, I have achieved that dream of consolidation, thanks to this inspired and excellent new motorsports facility. I love having a place where I'll have access to our cars year-round, any hour of the day or night, and now can be personally diligent about their care and maintenance.
The layout of the facility is beautifully conceived and executed. Inside, the garage-condos are clean and utilitarian, with excellent lighting and ventilation. I get claustrophobic in dark warehouse spaces, but not here. In fact our new unit is a revelation — it feels so open, welcoming and bright inside, a total change from what I'm used to.
And what a brilliant location on Highway 68! It's the best location possible for anybody who lives on the Monterey Peninsula — you're one minute from the airport and five minutes from WeatherTech Raceway Laguna Seca.
Real Sense of Community
All the people I've dealt with at Monterey Motorsports Park have been total pros — tremendously pleasant, immediately responsive, and real problem-solvers. And the neighbors I've met have all been terrific, friendly people. What a lovely bunch. There's a real sense of community forming at Monterey Motorsports Park.
And speaking of problems being solved: besides finally having our cars in one place, the clever upstairs mezzanine in our new unit provides me with the huge bonus of being able to create an additional office away from home. (At home, I admit it's all too easy for me to get distracted or lazy). A new dedicated workspace — another dream come true! Plus the new unit gives me additional storage space, which we've desperately needed.
Last, but by no means, least — it's wonderful to actually own a real property asset, instead of dumping money down a rental hole, year-in and year-out.
I couldn't be more thrilled. This garage-condo is the best purchase we've made since we bought our house and moved to the Monterey Peninsula seven years ago.

Frank Darabont
Blockbuster Sales
With construction complete and owners like Frank Darabont moving in, sales have accelerated and selection is dwindling. Already, nearly two-thirds of the 84 units ranging from a cozy 700 sq. ft. to a spacious 2,100 sq. ft. have been sold or are in escrow. The garage-condos offer:
Breathtakingly fast fiber-optic Internet connection options for streaming video or downloading large files
Desirable security including a completely fenced perimeter, 24×7 access-controlled entrance gates, abundant lighting, and a proactive remote guarding service
Cable TV and phone service options
EV charging stations
On-site car wash, compressed air and water
Accessibility for many large rigs and trailers
To learn more about Monterey Motorsport Park or arrange a tour of the four-building complex, contact our brokerage team:
Josh Jones, Mahoney & Associates,

[email protected]

, (831) 233-2196
Ryan Clark, Cushman & Wakefield,

[email protected]

, (831) 755-1635
Dennis Chambers,

[email protected]

, (408) 605-6760
You can also get in touch with Gordon McCall, who's part of the development team and will be relocating his business — McCall Events — to the community upon build-out, at

[email protected]

or call (831) 372-9311.
Or you can contact Ralph Borelli at

[email protected]

or call (408) 521-7117.