The coronavirus shutdown put the brakes on segments of the economy in large swaths across the nation. But not real estate on the Monterey Peninsula.
An article in the Carmel Pine Cone declared, "There's a real estate boom underway on the Monterey Peninsula, with local realtors saying they are as busy as ever and prices are staying high."
Zooming in on the Isolation
Driving the demand is a move by people who have been living and working in the City or Silicon Valley, and with the help of Zoom and other remote workplace tools, are leaving these more densely populated areas for the relative isolation, unhurried small-town lifestyle, and might we add — beauty — of the Monterey Peninsula.
"We're seeing an increase in buyers from the San Francisco Bay Area who realize they can now work from home, so why wouldn't they want to live on the Monterey Peninsula full time?" says Courtney Jones of Carmel Realty. "These people want to get out of the City and high-priced San Jose Metro area and are looking to rural areas such as Carmel, Carmel Valley and Pebble Beach. Well-priced properties are selling…and selling quickly."
Specialty Storage Complements the Local Lifestyle
While the Monterey Peninsula offers exactly what city dwellers desire in today's environment, there can be a bit of a surprise in terms of space.
Top executives and technology entrepreneurs "want properties with privacy, yard space, gardens, a home office or gym, and even a pool," Jones remarks. Getting everything can be a challenge in space-constrained areas such as Carmel village. In addition, garage space can be an issue anywhere on the peninsula for car collectors or those who have both family cars and a handful of exotic or track cars that need to be safely and securely stored.
Monterey Motorsport Park's luxury garage-condos provide the perfect complement. Ranging from around 700 to 2,100 sq. ft., these upscale, specialty storage units easily accommodate car collections of any size, extra furniture and belongings when downsizing from a sprawling Silicon Valley property to, say, a quaint Carmel residence — plus room for an office or personal fitness gym for daily workouts. Luxury features and amenities include:
A stylish design that's nothing like a mini-storage facility — set against rolling, oak-studded hills with plenty of glass and canopies over some entrances
Soaring ceilings to 25 feet, with large roll-up doors to easily get your cars in and out — and a walk-in door for you and your guests
Spacious mezzanines 13 feet above the garage floor — this is where owners are customizing their personal offices or plush retreats for leisure hours
Options for high-speed Internet, TV and VoIP phone service
All contained within a secure, fenced facility with access-controlled gates and an innovative proactive, video-based remote guarding solution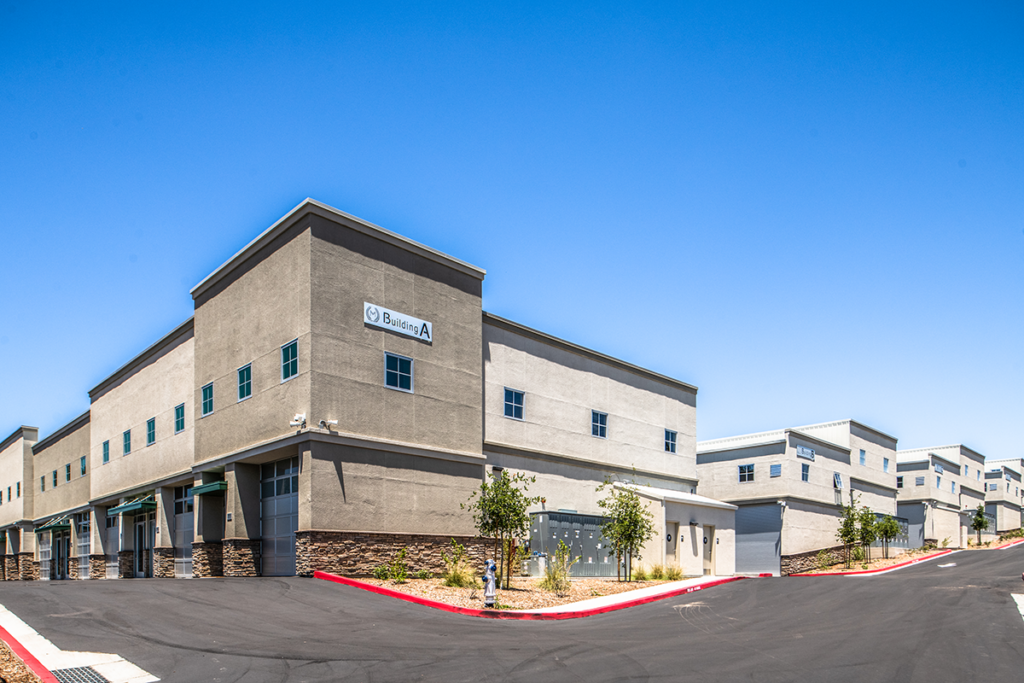 Garage-Condo Sales as Hot as the Homes
But here's the thing — these unique, upscale garage-condos in a one-of-a-kind car community are zooming as well. Since the coronavirus shutdown on March 16th, 23 buyers have closed on sales. Roughly 75% of the units are already gone. And the rest won't last long.
So, if you're thinking of moving to the Monterey Peninsula and you need some additional high-end garage or storage space — OR, if you've been sitting in pit row watching the sales race by, waiting for the right time to buy at Monterey Motorsport Park — now is the time!!
Contact our brokerage team for further information or to schedule a socially distanced, approved tour of this stunning property. We guarantee you've never seen anything like it.
Josh Jones, Mahoney & Associates,

[email protected]

, (831) 233-2196
Ryan Clark, Cushman & Wakefield,

[email protected]

, (831) 755-1635
Dennis Chambers,

[email protected]

, (408) 605-6760
You can also get in touch with Gordon McCall, who has moved his business into a unit at Monterey Motorsport Park, at

[email protected]

or call (831) 372-9311.
Or you can contact Ralph Borelli at

[email protected]

or call (408) 521-7117.
* Special thanks to Courtney Jones of Carmel Realty. If you're interested in seeing properties in Carmel, Carmel Valley or Pebble Beach, email [email protected], or call (831) 233-4839. BRE #01806907