Many people think alarms are the best way to protect their valuables, such as an expensive car collection. Theoretically, a thief hearing an alarm will stop trying to break in.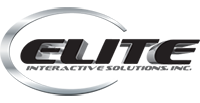 But theory and practice don't always agree. That's why Monterey Motorsport Park decided to install the next generation of Proactive Remote Guarding security solutions from Elite Interactive Solutions (EIS). As the leader in Remote Guarding, Elite Interactive Solutions integrates event-driven artificial intelligence to prevent crime at hundreds of commercial properties across the U.S.
The Goal: Stopping Thieves Before They Break In
The EIS design combines sophisticated, intelligent video surveillance with highly trained security agents who respond to on-site security alerts from within Elite Interactive Solution's state-of-the-art Security Operations Center.
This innovative remote guarding solution will provide comprehensive video coverage of the complex's perimeter as well as the entrances to the individual garage-condos. Should an intruder be spotted crossing the property line, the EIS team will use on-site loudspeakers to warn them off.
Based on past experience, approximately 95% will leave immediately — making it possible to stop a break-in before it occurs. If the police need to be called, EIS agents will inform the officers of precisely where the intruder is, whether he's armed, what he's wearing, and more. The result is an exceptional level of proactive protection vs. reactive response after a break-in has taken place.
Endorsed by Industry Groups and Satisfied Customers
Elite Interactive Solutions is the only Remote Guarding firm endorsed by FBI-LEEDA — an organization dedicated to advancing the science and art of law enforcement leadership. Many Fortune 500 firms rely on EIS for security solutions that deliver peace of mind while simultaneously saving the firm time and money.
While this Proactive Remote Guarding service is expected to provide exceptional security for Monterey Motorsport Park, individual owners are certainly welcome to install an optional alarm in their garage-condo should they desire.
Monterey Peninsula's Premier Collector and Car Community
Monterey Motorsport Park, which is scheduled to begin opening in phases starting in December, stands as the premier, upscale collector storage facility and car community on the Monterey Peninsula. Among the complex's highlights are:
Spacious mezzanines 13 feet above the garage floor that most owners plan to customize into a personal office or leisure retreat with TV, wet bar, sofa, and more
Limited specific business uses — as long as they comply with the community's CC&Rs for minimal impact in terms of water usage, noise, traffic, and parking
Connections for optional high-speed fiber optic Internet service, VoIP phone service or cable TV
Large rollup doors for easy vehicle access, with walk-in doors for you and your guests
Full fencing with 24×7 access-controlled gates and ample lighting throughout
Sales Remain Brisk
Sales of the garage-condos at Monterey Motorsport Park continue to be strong as the first units get ready to open in the coming weeks. To learn more about the secure storage solutions available at the complex adjacent to the Monterey airport, please contact one of our brokers right away: